PERFECTE PRE-OWNED PAKKEN

ALWAYS EXACTLY YOUR SIZE SUIT

LARGEST COLLECTION OF PRE-OWNED SUITS IN THE NETHERLANDS
PERFECTE PRE-OWNED PAKKEN
ALWAYS EXACTLY YOUR SIZE SUIT
LARGEST COLLECTION OF PRE-OWNED SUITS IN THE NETHERLANDS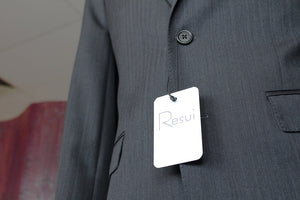 THE NETHERLANDS' FIRST WEBSHOP FOR PRE-OWNED SUITS
Reusing clothing can make a huge contribution to the environment. Help us to give a second life to the millions of suits that are unused in the Netherlands and Europe. Register or share this promotion.
QUALITY
Every suit is extensively checked. We only offer suits made of 100% wool and in perfect condition.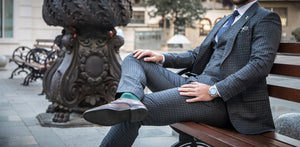 TECHNOLOGY
We use the latest technology to display our suits on the website and match them with customers. For example, we have self-built algorithms to match a customer's exact measurements with a perfectly fitting suit. In addition, we use generative ai from Prompt to do virtual photo shoots. Each suit can be shown on a virtual model.
---
ABOUT RESUI
Resui is a marketplace for high quality pre-owned suits. Founded in 2021, Resui aims to give as many suits as possible a second life. There are millions of suits in the Netherlands that are not worn. While we still import hundreds of thousands of suits every year. The founding team currently consists of Jilles Neijndorff and Piter Mandemaker. Jilles is an experienced project manager with a love for beautiful suits. Piter has a successful business in tailored suits.